COMPREHENSIVE DENTAL HYGIENE
Get your routine check-up and a professional teeth cleaning.
Improve your daily brushing and flossing with Safe Harbor Smiles.
Daily brushing and flossing remove a great deal of the plaque and bacteria that accumulates on your teeth, but it's nearly impossible to remove it all on your own.
Your dental hygienist can be your partner in achieving good oral health and visiting the dentist at least twice a year for a professional cleaning can prevent tooth decay and periodontal (gum) disease. Our dentist may recommend more frequent visits based on the condition of your teeth and gums.
What to expect at your check-up appointment:
We provide a range of services to help with your hygiene and overall health. Please select an option:
Improve your daily brushing and flossing with Safe Harbor Smiles.
Daily brushing and flossing remove a great deal of the plaque and bacteria that accumulates on your teeth, but it's nearly impossible to remove it all on your own.
Your dental hygienist can be your partner in achieving good oral health and visiting the dentist at least twice a year for a professional cleaning can prevent tooth decay and periodontal (gum) disease. Our dentist may recommend more frequent visits based on the condition of your teeth and gums.
What to expect at your check-up appointment:
We provide a range of services to help with your hygiene and overall health. Please select an option: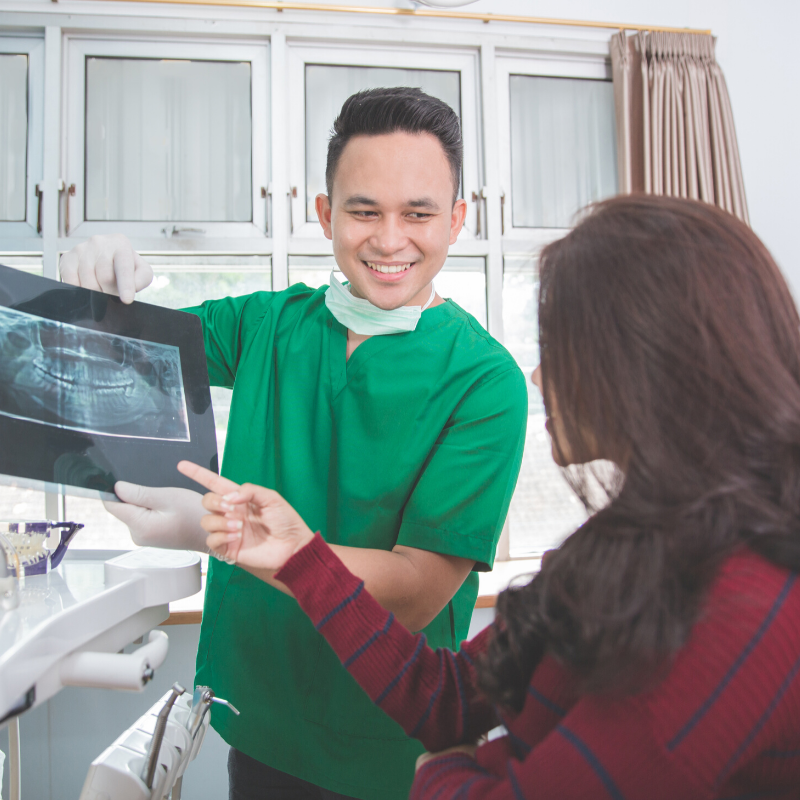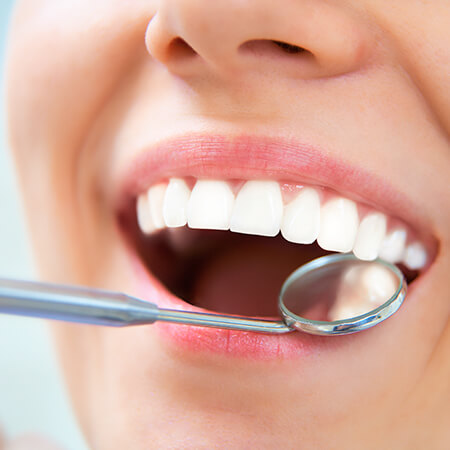 Here is what is included in your typical hygiene appointment.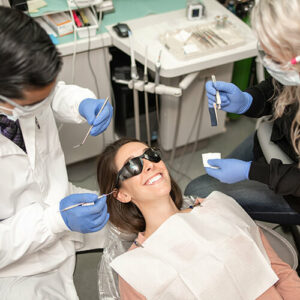 Visual & Gum Disease Evaluation
During the evaluation, your Bremerton dentist will check for cracked, broken, or decayed teeth as well as looking for any abnormal areas on your cheeks, gums, tongue, and roof of the mouth.
Since gum disease affects almost 50% of adults in the U.S. (Center for Disease Control), we perform a comprehensive assessment during your exam to check for any signs of periodontal disease.
When addressed in the early stages, periodontal disease is easily controlled and possibly reversible. Since gum disease exhibits minimal symptoms until it is significantly advanced, it is important to be evaluated for early stages of the disease. Conservative, early intervention is best and our team will assist you in choosing the best treatment options for your condition.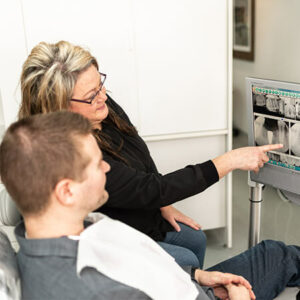 The dentist may recommend digital x-rays and photographs to help identify problem areas in your mouth. The type of images may vary based on your particular situation, but a full jaw x-ray, called a panoramic x-ray will give the dentist a comprehensive view of all the structures in your mouth as well as your jaw joint and your sinuses.
Digital 3D imaging may be appropriate in your situation to determine exact positioning of your teeth.
Your dentist may also use a special digital camera to take close up pictures of your teeth or gums. This will help them identify and monitor any areas of concern. We also use intraoral cameras to provide live images while we examine your smile.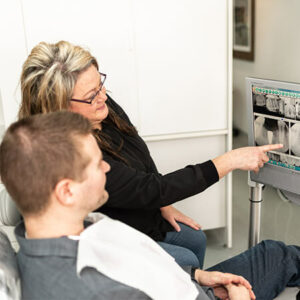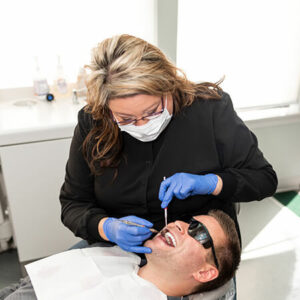 Cavity Prevention
The American Dental Association (ADA) recommends fluoride treatments based on your risk for developing cavities. Our team evaluates if your risk for cavities is low, moderate, or high, based on criteria outlined by the ADA.
Most individuals with low risk are offered a fluoride treatment twice a year.
Moderate risk individuals are offered fluoride twice a year as well as a take-home fluoride product to help reduce the chance of them getting another cavity.
Individuals with a high risk for cavities may be offered fluoride treatment more than twice a year, a take-home fluoride product, as well as an antimicrobial rinse to reduce the cavity-causing bacteria.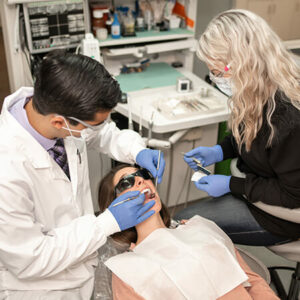 Professional Teeth Cleaning
All of our hygienists are well trained to perform a thorough teeth cleaning. Our team removes the plaque and tartar from your teeth and then polishes them to remove stains and smooth the tooth surface. In addition to hand-held hygiene techniques used by our skilled hygienists, ultrasonic devices deliver targeted treatments to hard to reach areas. These devices deliver ultrasonic vibrations to crush and move calcified deposits of calculus.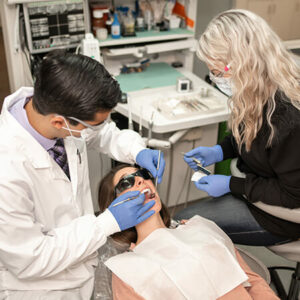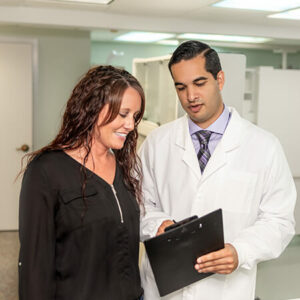 Development of oral cancer is on the rise. When detected in the early stages, most oral cancers respond very favorably to treatment. The risk of developing oral cancer increases five times with smoking, two and half times with excessive alcohol use and thirty-two times in the presence of a persistent HPV (Human Papilloma Virus) infection.
The dentist will look over all the tissue in your mouth, including your tongue, lips and cheeks, checking for anything abnormal. They will also feel for any unusual lumps or bumps and make recommendations for follow up if necessary. We also have the ability to do a salivary screening to check for an active HPV infection. Recommendations for reducing your risk of developing oral cancer include regular screenings and possible lifestyle changes.
Taking your dental care into the modern age.
Lasers have been used in dentistry for several years and provide additional benefits when combined with regular cleanings or therapy for gum disease. There are two specific procedures performed by the hygienists in our offices that can reduce your risk of gum disease or provide improved healing if gum therapy is indicated.
LASER BACTERIAL REDUCTION
Also known as "Laser Decontamination".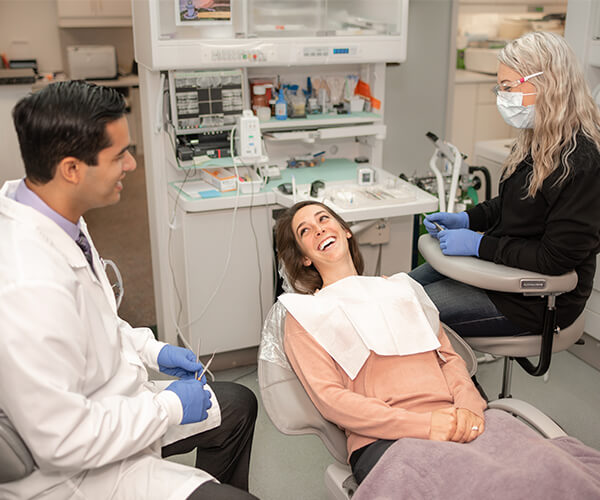 A procedure in which thermal, light energy is emitted through a small, fiber optic tip between the teeth and the gums. This energy is used to vaporize the harmful bacteria at or below the gum-line called biofilms.
Biofilms have been shown to be directly related to an increased risk of developing gum disease, a serious infection affecting the supporting bone. During your hygiene appointment, the hygienist will disrupt the biofilm to reduce the risk or severity of periodontal disease, but cannot eliminate the bacteria without the use of the laser. Destroying the bacteria will reduce inflammation in the gum tissue, and keep your gums healthier between visits.
LASER ASSISTED PERIODONTAL THERAPY
Laser Assisted Periodontal Therapy is a procedure in which thermal, light energy is emitted through a small, fiber optic tip between the teeth and the gums. This energy vaporizes the harmful bacteria at or below the gum-line and removes the infection.
Active periodontal disease is a result of this bacterial infection causing a breakdown of the gums and bone surrounding the teeth. Typically the infected, diseased tissue is removed with a procedure called curettage during gum therapy. It is a non-surgical, conservative procedure performed by your dental hygienist, using a local anesthetic.
Research shows that incorporating the use of the laser into gum therapy procedures "can produce an earlier and greater improvement in gingival health", and "these applications can be used to improve periodontal wound healing". The thermal energy produced by the diode laser stimulates circulation and formation of collagen fibers while reducing inflammation and bleeding.
There are no known side effects to incorporating the laser into gum therapy. Most patients report no discomfort during or after the use of the laser. Local anesthetic is utilized for most laser assisted periodontal therapies. It is also recommended to apply vitamin E oil following the therapy to provide a lubricant barrier and additionally promote healing.
Dental professionals now have access to this technology by using a laser specifically designed to treat the gums. Due to the advances in the production of these lasers, our office now has the ability to offer laser-assisted periodontal therapy as part of our standard of care. We are happy to treat our patients with an elevated level of care that is not only supported by the research but also affordable.
Although the laser kills millions of harmful bacteria during the procedure, the bacteria will multiply again over time, returning to original levels over the next several months. For this reason, we recommend laser decontamination therapy be included every time you see your hygienist. For some patients with a history of periodontal disease, this may be every 3 months. One of the most important factors in obtaining optimal oral health and controlling periodontal disease is the body's ability to fight off these harmful bacteria. Incorporating laser bacterial reduction into appointments following initial gum therapy keeps the bacteria at a lower level, giving the immune system a chance to keep the gums healthier.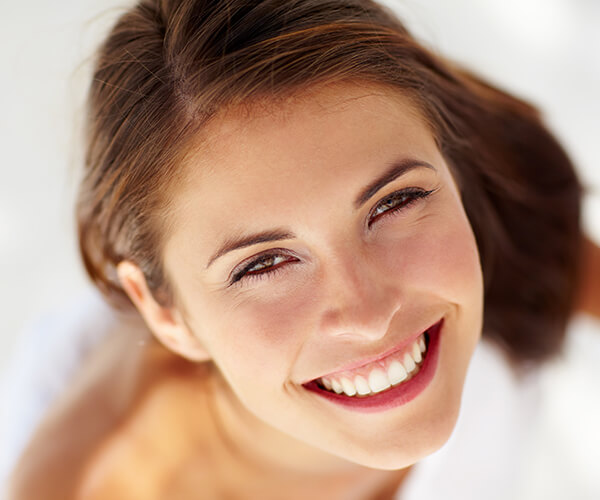 The best dentistry I've ever experienced! I've been seeing Dr. Mehr since he took over for Dr. Pitcher. Every single visit I've had has been tremendous. I've had to go through several intensive procedures and the entire staff is courteous, caring, and professional. Dr. Mehr is one of the kindest medical professionals I have ever met, and his bedside manner is second to none. The dental hygienists are skillful, kind, and patient. Michelle and Linda have always taken wonderful care of me at the front, and the new staff that I've met since the office move have been great as well!I wholeheartedly recommend Safe Harbor Smiles to anyone who will listen, and you'll never go wrong picking them for your dental needs!

Jacob Musser
21:52 07 Jun 23
Great office, friendly staff!

Camden Kolb
18:48 19 Oct 22
This is the most wonderful dentist office I have ever been in the staff is absolutely wonderful and are so helpful and friendly I could honestly say above and beyond. My dentist Mehr is the best I have ever been to and that is saying something since I'm 73 years old thank you again for who you are and all you do sincerely Mary Kay Banks

Mary Kay Banks
21:16 22 Jun 22
The staff and dentist here are very friendly. Service here is quick and professional. I've had a very gentle cleaning done here prior to other oral hygienists who were a bit rougher on the cleanings. My hygienist here was very through as well. My first cavity was filled here today and they made sure my comfort was prioritized first which I really appreciated. Dr. Mehr took time to make sure it was not only aesthetically pleasing but functional. I'm looking forward to my next cleaning. Thank you to this staff for your hard work and working through a pandemic! Very happy I came here!

Johnathan Torres
18:01 07 Jun 22
As a rule, I don't look forward to going to the dentist. However, I can enthusiastically say I look forward to going to Safe Harbor Smiles.I am a little biased as I have been a patient at this location since the previous practice, but after being worked on by Dr Mehr I can say I am equally at ease as I was with previous dentists.It's very minor, but my least favorite part of goung to the dentist is the novocaine shot before a filling. Dr Mehr managed to administer this shot without me noticing until it was done, and that is a miracle in itself. Dr Mehr and Mariah made the work they did seem like a breeze even though the work they did was extensive.I retract a previous statement: my LEAST favorite part of going to the dentist is paying for it. I'm uninsured and was intimidated to get help because of the infamous cost of dental work. However, when I expressed this, Michelle at reception helped out so much with payment options that fit into my tiny budget.Can't recommend enough, 5 stars!

MrCameronFord
17:05 21 May 22
Great place! Everyone is friendly. Angela does an amazing job and is so Thorough.

Johnny Luzitano
19:53 16 May 22
I had to have a molar extraction and I was kinda freaked out about the whole process. Dr.Mehr and his staff were very supportive and made it a very comforting experience for me. To my surprise I had zero pain the next day and my wound is healing up nicely. I recommend Safe Harbor Smiles to anyone a bit squeamish about dental work.

Francine Morales
20:15 02 Apr 22
Everyone was absolutely great. Would gladly recommend them to anyone.

Bill Johnson
19:53 25 Mar 22
I would recommend this place to everyone. Dr. Mehr and his whole staff treat you so well and they are so personable. They truly care for their patients and they give you a very comforting and caring experience . If you need a dentist you can trust look no further!

kimberly morgan
21:51 16 Mar 22
I am skeptical of dentists in general because I've had so many bad experiences. I have horrible teeth and Dr. Mehr, his assistants, and office staff are the most amazing people I've met. They make me feel comfortable and safe and are compassionate and knowledgeable. I will never go to another dentist again. I appreciate you all more than you know.

Everyone here is so kind, they genuinely care and want to help. I've never met such a kind group of people. Can't recommend them enough

wyley brown
04:11 01 Jul 21
Dr Mehr is excellent, cares about his patients, Michelle and Linda at front desk are a pleasure to work with. My hygienist Shullon did an awesome job

William Culbertson
20:12 19 May 21
Everytime I go, it's a good atmosphere. Clean, friendly staff, positive energy. I like how they make sure that I am comfortable while in the chair.

Front desk: A+Warm welcome despite the weird times. Havent been to the dentist in 12 years and im glad I chose this one. Thank you very much!

Nagol Skcih
16:37 16 Jul 20
This office always makes me feel so comfortable. They treat me like they have known me forever. Like I am family. Dr. has excellent bedside manner and does a great job at explaining what is going on and giving you options instead of just making you do what he wants. I tried out multiple offices when I moved to Washington before I found this one and they will be my forever office!

Dr. Mehr's practice was a great dental experience. I hadn't been to any dentist offices in a few years and was scared to go. I was impressed after my first visit from start to finish how great the staff was, how clean the facility was and how the office as a whole goes above and beyond for their patients. Highly recommend this office for any dental needs.

Cassie Anderson
21:46 17 Nov 19
This is the best Dental team !!! They greet you with smiles from the moment you walk through the door. Every procedure is in the upmost professional way and attention to detail is Dr. Mehr standards daily !!

Jack Walker
15:58 31 Oct 19
I have been in the dental profession for over 42 years and having my teeth cleaned here was the best experience ever! Shullon is gentle fast and efficient and always has a smile on her beautiful face, making everyone feel welcome!

Fran Hunter
21:16 30 Oct 19
Been a patient here for years and have always had a excellent team working on me. Your experience with the staff is above and beyond anything you could imagen. The minute you walk thru the door they know your name have a smile for you. Everyone is like this. I hope I never have to go elsewhere for a dentist.

Tam Fortner
17:40 18 Jun 19
Very professional and courteous staff.Dr. Mehr is great and does great dental work.My family and 2 friends are seen by him, we all appreciate his attention to detail.

Been going here for awhile now. Everyone is so friendly, I LOVE IT!! Dr. Mehr is great, always answers any questions or concerns.

I've gone here for a long time and always have loved the office staff. They are relatable and friendly. Love chatting with them before I go in. Before they switched dentists it was a bit of a train wreck, honestly. The old dentist used to not be so good at doing fillings for me and also wasn't very professional about things. The new dentist is extremely professional, very friendly, and does things with precision. Thankful for the new switch!And as always have loved every hygienist I get.

Elisha Elam
00:23 07 Jun 19
Very friendly and professional staff. Makes going to the dentist office a pleasant experience!

Lauri Lybeck
04:36 04 Jun 19
Very friendly and professional staff.

Paul Miller
21:11 03 Jun 19
we spent a year looking for a dentist that I was comfortable with. Everyone Safe Harbor Smiles were all warm and welcoming. They were friendly and I trust them all with the care we are getting. Unfortunately we are moving out of state... I really wish we could take take Dr. Mehr and his office with us.

Lara Young
18:54 30 May 19
After not going to a dentist for 20+ years, Dr Mehr and his staff put my mind at ease with their kindness and professionalism. They are wonderful!

Valerie Ford
18:01 30 May 19
Everyone here is SO kind! They also told me more about my teeth than any other dentist I've ever seen. I've moved around a lot, and Safe Harbor Smiles is the best I've ever seen.

chiaravandrick
23:55 29 May 19
This is an amazing place to go for your dental needs. The atmosphere is soothing. Staff is very helpful and kind in guiding you with what you need. The procedure I've had was easy to go through and I was grateful for how it turned out.

Xavier Ishizaki
01:38 28 Nov 18
This office is full of wonderful people. Everybody was so friendly and professional. The dentist is usually my absolute worst nightmare but after talking to the staff I felt completely relaxed and I'll be returning on a more regular basis. If you get stressed about going to the dentist then you should absolutely try this place out.Forgot to mention how clean and nice the office is. Easy 5 stars from me.

The staff here go out of their way to take care of you. They are extremely organized and I am looking forward to my continued care in their hands.

Ella Walker
22:54 18 Jul 18
Dr M. Has helped me with 2 crowns, it was an easy experience, and my hygienists Shullon is gentle and is very through. Thank you.

Jenny Kelly
18:00 30 May 18
What a team, they always take care of my pearly whites, welcome me with warm smiles, and accommodate their clients.

Mark Lalich
16:26 22 May 18
Friendly staff, great Dr and fabulous service. What's not to love!

Tonya Swan
05:01 12 May 18
I have dental anxiety! They made me feel so comfortable. The entire staff is so nice. I don't have anxiety since I went there dentist has excellent bed side manmers

Erika Mendez
14:50 08 May 18
I've been coming here since it was Dr. Pitcher's Practice and there's a reason I keep coming here. Michelle and Linda get me all set with my appointments and chat with me when I arrive for my appointments. It's like showing up and seeing friends. Once you pass through the door to the clinic floor I hope you get Angela to take care of you. She's awesome! She remembers every tooth that is cold sensitive or sensitive around the gums. She is careful to never spray cold water or poke these trouble spots. It takes the stress out of the time in the chair. Dr. Mehr is a friendly professional dentist who takes your concerns to heart and investigates. None of those "don't worry" scenarios that turn into root canals. I like that he remembers little details about our life and always shakes my hand. They've got it down here.

Jessica Hammock
21:09 05 May 18
Great place to take the whole family. I would differently recommended Safe Habor Smiles to my family and friends.

I really enjoy the team at Dr. Mehr's office and feel confident with the care my family and I receive from Dr. Mehr himself. It's nice to work with the same people for the many years!

Norma Pearce
00:06 16 Mar 18
Super friendly staff, clean office and the doctor was knowledgeable and kind. I'm so happy I found this place!

Shannon Malmborg
16:56 08 Dec 17
Safe harbor smiles has great customer service and they are very friendly. I have been going for a few years and they are excellent!

Ethan Prante
02:55 14 Nov 17
You all made me feel comfortable and relaxed, which is saying a lot as my blood pressure usually goes sky high, thank you. You also explained everything so I could understand what you would be doing.

Earl Mauldin
18:45 04 Nov 17
Quick, efficient and friendly

Dustin Frandsen
17:43 03 Nov 17
I have been going here for years. The entire staff are great people and take great care to insure the patients comfort and pain free treatment. I have gone to other dental offices do to cheaper insurance. Even though I have cheaper insurance options at my work I choose to pay higher premiums so I can continue to visit this office. The extra cost is worth it for the care I receive here.

Rick Fortner
00:29 18 Oct 17
Wonderful place and positive staff. They are alway nice to me. I love to see the smiles on their faces when i come through the door. They make me feel so welcomed.

Royalty Blue
01:46 13 Oct 17
Been going to Safe Harbor Smiles to see Dr. Mehr & his staff now for just over 1 & 1/2 years now and every time I go into the office for my annual cleaning, the staff is just AMAZING to deal with!Very professional and always upbeat!Highly recommended!

Was great dealing with Safe Harbor smile. My options for my dental work needed, were clear and concise, while professionally explained. Can not wait to get to my next appointment, as i know im in good hand!!!!.

Craig Cammcountry
17:27 10 Oct 17
Always great to have my teeth cleaned at Safe Haven Smiles. We have been going there for probably 15 years so it seems like visiting old friends. My hygienist, Angela, does a fantastic job. Very gentle and thorough. I would recommend Safe Harbor Smiles to everyone.

Cathleen Taylor
21:05 19 Sep 17
This is a wonderful place to have all your dentistry done. The staff is always warm and welcoming. And Shullon is the very best Hygienist I have ever had!

Phil Hunter
13:19 18 Sep 17
I have been going to this dentist office for years and all of the staff has been very nice! They are all professional and helpful and are great with all of my kiddos!

Virginia Walker
20:30 13 Sep 17
"The" best dental experience of our lives! We are a military family, and from our vast travel and experiences in different duty stations, from what was Dr. Pitcher's practice to now Safe Harbor Smiles is undoubtedly "the" most caring, compassionate, and thoughtful group of team members we've ever experienced! I can't say enough about this Dental organization. Thank you!

Beatrice Mafnas
18:19 13 Sep 17
Great dentist and friendly staff. Makes going to the dentist almost pleasent.

Hope Stout
02:22 12 Sep 17
I have been coming here for 5 years. My whole family and I love the staff here, they are super friendly and very helpful. They will try to do whatever to make you comfortable and will work with you. The place is very easy to find. I recommend them to any one looking for a fantastic dentist. My favorite part is, not once have I had a bad experience with them. Always a pleasure seeing them. I love them.

Jenelle Reynaga
00:33 12 Sep 17
The entire staff at Safe Harbor Smiles makes a visit to the dentist an enjoyable affair. Everyone from the front desk to the exam chair are friendly, knowledgeable , and really put you at ease. As someone who initially had major anxiety about dental work, I can't sing their praises enough and will recommend them to friends, family, and perfect strangers. No long waits for appointments, no painful procedures, and you leave with a smile (albeit sometimes lopsided) on your face every time. Dr. Mehr and the rest of the team give quality care every single time.

dayna hanlon
18:56 11 Sep 17
A great experience with very nice and professional staff!

Joyce Williams
17:50 11 Sep 17
As always, the staff were gracious, warm and fantastic. Five additional stars for my favorite Hygienist

Douglas Carson
15:41 08 Sep 17
I love going to Safe Harbor Smiles. It's absolutely the best experience I've had at a dentist office, and I don't enjoy the dentist usually. The people who work there are wonderful and Dr. Mehr is gentle and always explains exactly what is going on.

Heather Gac
23:49 07 Sep 17
Best dentist office ever. Michelle and Linda are so personable and upbeat. It is so nice walk in to their office to see their smiling faces. I am always laughing by the time I leave! Everyone on staff is kind, curteous and professional. It is so much more fun to go to a dentist that is so good looking!!!

Carli Meurs
01:13 07 Sep 17
They are awsome! Super friendly and knowledgeable staff. They always have appointments open for tooth hurty.

Josh Hazama
00:43 07 Sep 17
Thank you to all on the staff for Safe Harbor Smiles! Yesterday I had a difficult root canal on my #30 "Monster" molar. But Dr. Mehr and his Dental Assistant, Jocelyn, did a great 👍 job!! Even though a complicated 4 hour case, I'm impressed by how skilled, professional, careful, and still so cordial Dr. Mehr and Jocelyn are. Your good work is very expensive for an old man like me, although you do it so well that it seems to be worth it, I think.. 😃 And everyone on the staff have been so good to all in my family for well over 20 years taking care of our dental needs. Hygienists Angela and Shullon have cleaned my teeth many times through the years...and always do a great 👍 job too!! And, of course Michelle, Linda, and the other office ladies are very helpful scheduling appointments, coordinating insurance and assisting with billings. The McDonald Clan looks forward to many more years of exceptional dental care from Safe Harbor Smiles! Thanks again..

Ken McDonald
03:11 12 May 17
Great experience almost no pain.. very friendly staff

Daisy Menjivar
17:14 26 Sep 16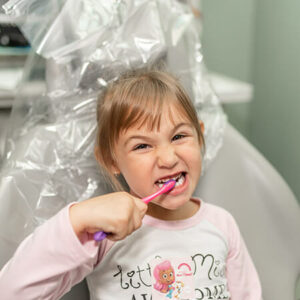 How often should I get my teeth cleaned?
The Academy of General Dentistry recommends seeing the dentist for a check-up and cleaning at least twice a year. Your Bremerton dentist may recommend you visit more often depending on your specific situation and risk of disease. Some conditions such as diabetes, heart disease, or pregnancy may require more frequent cleanings to keep you and your mouth healthy.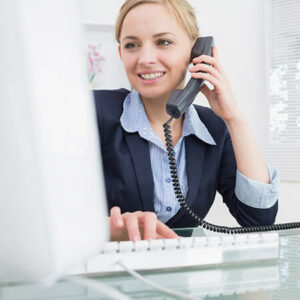 Will my insurance cover my check-up appointment?
Most insurances cover the procedures completed at a check-up and cleaning appointment. Our great team of insurance coordinators will help you navigate through your specific insurance benefits and provide you with an estimate of costs should there be a remaining balance after the insurance payment.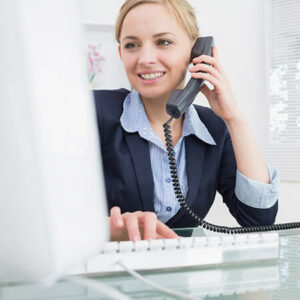 MAINTAIN YOUR ORAL HEALTH
Improve hygiene habits and enjoy a gentle cleaning with our team.